Dr Chris Atherton (Numiko)
Chris is a UX Architect at Numiko, a digital agency specialising in user centred design and digital solutions to effect behavioural change. Chris was formerly an academic working at UCLAN, and with a PhD in Cognitive Psychology and a MSc in Neuroscience she brings a wealth of knowledge and experience to Numiko's UX team. She is also a regular speaker on the NUX programme.
Session details: Behavioural Change Case Study
Peter Bagnall (Surface Effect)
Peter Bagnall is an interaction architect and online activist. He spends most of his time working on a number of human rights projects, most notably Iraq Body Count. He has a strong interest in social justice and equality.
Session details: Usability of Money
Chair: Crafting the user experience of financial systems
Lee Duddell (WhatUsersDo)
Lee is the founder of remote testing service WhatUsersDo (that includes O2, Standard Life, Virgin Atlantic and BT amongst its clients).
Session Details: Remote Usability Testing – the usability lab is dead
Alistair Edwards (University of York)
Alistair is Senior Lecturer in Computer Science and Programme Leader for the MSc in Human-Centred Interactive Technologies (HCIT) at the University of York. His research interests are in multi-modal and novel forms of human-computer interaction, including the use of speech and non-speech sounds in interaction, computers in theatre, haptic/tactile interaction and interaction for users with particular needs. He teaches modules on Web Design and Advanced Topics in Interactive Technologies.
Details of Sessions:
HE Routes Into UX Work
Design for Just One Person? Investigation of personas in web design
Ian Franklin (IFonly Consulting)
Chartered Psychologist and Ergonomist who first got interested in UX in 1984 when it was called HCI. Ian did user centred design on many large projects in the public and private sector; moving from software to e-government. Ian is now self-employed working as a freelance UX researcher and usability analyst. His passion is the application of psychology to UX; enabling a better understanding of the user, the design process, and the social context within which technology is used. He is still amazed how after nearly 30 years that the same UX issues are relevant, despite the technology getting more whizzy and prettier.
Session details: Remote Usability Testing – the usability lab is dead
Fiona Harwood & Guy Redwood (SimpleUsability)
Fiona is SimpleUsability's Lead UX Practitioner, Fiona has a BSc in Industrial Design, which is where her interest and experience in user centred design began. Following a period as an Intranet Manager at an international food company, Fiona worked as a freelance usability consultant before joining SimpleUsability over four years ago. She has managed web redesign projects and has a wealth of user research moderation experience.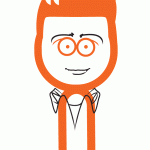 Guy is the MD and Founder of SimpleUsability. Guy has nearly 20 years' experience managing and directing a successful media business. Guy has spoken at a range of conferences about UX research methodologies and is recognised as a pioneer in the application of neuro-research techniques.
Session details: Isn't it about time they took UX research seriously?
David Hawdale (Hawdale Associates)
Old hand. Very opinionated. Degrees in Experimental Psychology and Cognitive Science. Started with HCI at Harlequin Ltd., in 1993, then Usability with Serco Usability Services. Successfully converged right and left brains as Head of Design and Usability at Zendor in Manchester in early Noughties, and now has own company Hawdale Associates Limited. Has worked with many companies including The Times, Netflights, Totesport, Laterooms, Makro, Lloyds TSB …
Has done much usability lab research, ethnography, remote studies, and has exercised most user-centred tools, methods and techniques that have existed or currently exist, and is actively seeking new ones. Obsessed about how a user and customer-centred perspective can drive innovation and the primacy of the user/customer in all of design practise going forward.
Session details: The Rise and Rise of Usability, UX, CX
Dave Jackson (First Defence)
Dave is a security specialist with First Defence Information Security. He has worked for twelve years in the IT industry, with the last seven focused in web and mobile device application security testing and review. Whilst no expert on user experience, he has experienced a wide range of user interfaces during security tests, some very usable, some not so much. He has also witnessed first hand the conflict that can arise in organisations when security requirements come face to face with usability requirements.
Panelist: Crafting the user experience of financial systems
John Muirhead and Tom McCambridge (Athernet)
Athernet is a digital communications agency based in Manchester City Centre providing creative design, technical development and digital marketing to a variety of organisations. The session will be presented by: John Muirhead (Head of Technical Development) and Tom McCambridge (Head of Creative).
Session details: Linear Personalisation of the BBC Homepage
Alistair Sutcliffe (UCL, University of Lancaster)
Professor Alistair Sutcliffe retired from the University of Manchester in October 2011;  however, he continues his research as a visiting professor in University College London and the University of Lancaster. He has been principle investigator on numerous EPSRC and European Union projects, including the recent EPSRC/ESRC Developing theory for Evolving Socio-Technical Systems (TESS) which investigated social media and the evolution of social relationships; EPSRC E-Science project Adaptive Visualisation Tools for e-Science Collaboration (ADVISES) and EPSRC Artificial Cultures that simulated the evolution of complex socio technical systems.  His research interests span a wide area within Human Computer Interaction and Software Engineering. In HCI particular interests are theory and models of user experience, interaction design, social media and design of complex socio-technical systems. In software engineering he specialises in requirements engineering methods and tools, scenario based design, knowledge reuse and theories of domain knowledge. He serves on the editorial boards of  ACM-TOCHI, REJ and JASE. Alistair Sutcliffe is founder of IFIP TC-13 Working Group 13.2 'Methodology for User Centred Design' and member of IFIP working groups 2.9 (requirements engineering). He has over 250 publications including five books and several edited volumes of papers. He was awarded the IFIP silver core in 2000 and a Lifetime Achievement Award by the IEEE Requirements Engineering community in 2011.
Panelist: Crafting the user experience of financial systems
Tero Väänänen (HSBC)
Tero is leading UX design at HSBC for first direct, M&S Money and HSBC's own Internet banking products and services. Before joining the bank he was designing and running usability testing on mobile Internet products at Orange. His background is in computer engineering and Internet development and he's been designing and creating websites since 1994. He is as happy discussing the ISO9241standards as he is talking about guerrilla style user research or technology and the latest gadgets.
Panelist: Usability of financial systems
Nigel Walley (Decipher)
Nigel is Managing Director of Decipher UX. Decipher UX is the interface research and strategy team within the Decipher group of companies. Based in London and Salford, Decipher has specialised in the area of media convergence for 10 years and works predominantly with the new media and technology groups within the major TV and movie companies in the UK.  Decipher's sister company iBurbia Studios is one of the UKs leading interactive media labs and has recently opened in MC Salford.
Session details: 'War of the Worlds' – Where TV and web collide